How To Throw a Tailgate Party at Home
Going to a football game is a lot of fun. The Energy of the crowd – Cheering with the fans of your team. The tailgate party before the game and go out after a win. When you host a party at home – you get cheaper beer, shorter bathroom lines and homemade food (lots of it). This Football Season Bring the Party Home.
A Great Tailgate Party Includes
Football
Food
Drinks
Music
Family
Friends
With some planning and help from friends. You can have a successful Football  party at home: Here's how. 
Step 1 – Pick a Game
Find out the Time of the Game
Figure Out How Many People You Want To Invite
Invite People
Email or Text People – So they have the date in Writing
Tell People Where to Park
Set a Start and End Time to the Party
Can People Bring Friends? No one wants to party alone.
Can People Bring Dogs?
Is this a Family Friendly Party?
Shoes on or Shoes off type of House
Let people know the details before the day of the party. It will make your life easier.
---
Step 2 – Get a Group Together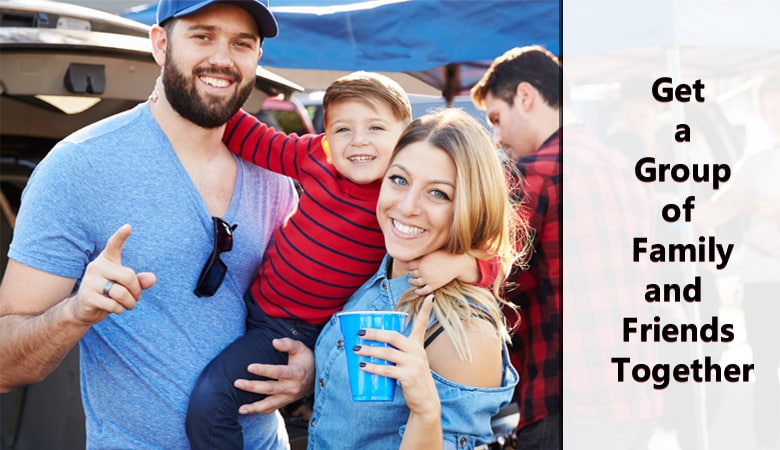 Having a group of family and friends to help will save you time. Each person can bring different items.  Use what people already have. Figure out a plan of who is bringing what.
---
Step 3 – Location
Where is the party going to be? Inside the House, in the Garage or Backyard. People are going to spill – having the party in the back yard is a great Idea. If you don't have a bunch of trees in the back yard and it is a noon game. Get some portable tents for shade.
If it is a night game you might need bug spray and outdoor lights. You can find the outdoor festoon lights (Wedding Lights) on amazon. Check out the prices here. Battery operated lights that are your teams colors will look great at night. 12-inch LED Ball Light Use Multiple rooms if you can.
---
Step 4 – Add a Cause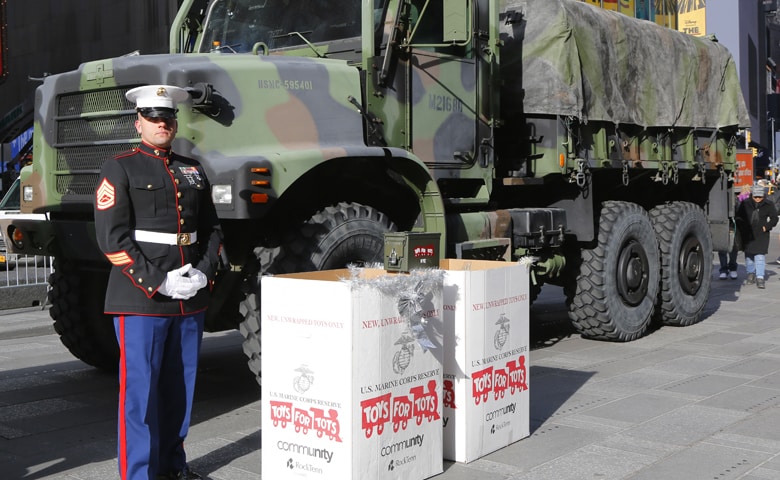 Cause – One of my favorite tailgate parties I went to  – Collected toys for Toys For Tots. It was a large group and they received a lot of toys. Someone donated a full size bike. It has fun and different. You can collect toys or donations for a cause your family supports.
Toys For Tots       NFL Crucial Catch       NFL Salute to Service
Cook Off – Can you imagine 6 different people cooking Ribs. That would be a good day of eating. Maybe a Chili Cook Off or Homemade Game Day Salsa Contest. Your guest can judge and the winner can get a Cook Off Trophy.
---
Step 5 – Food & Drinks
Tailgate food includes everything. From Burgers and Wings – To Shrimp and Prime Rib. If you end up on Pinterest. You will find more food than you will ever have time to create.
Good Tailgate food is portable and easy to eat. Items you can eat with your hands are great (burgers, sliders or brats). But it is also nice to have a bowl of Game Day Chili.
People are going to eat what ever you have. It can be a fancy cheese plate or that Fritos cheese dip that comes in of a can. Variety is important. Don't forget simple game day snacks like nuts, M&M's or sour cream potato chips and onion dip. Check out these NFL Snack Helmets
---
The Nice thing about a party at home – you might already have some of these snacks on hand. Get some simple Kid Friendly food for the children and the Unadventurous Eater.
Cheese Sticks
Apples or Fruit
Popcorn
Veggie Platter
Fruit Kabobs
Cheez Balls! I Love Cheez Balls.
---
Creating a Food Menu ahead of time will help people with food allergies or dietary restrictions, plan the food they will need to bring. It is not a bad Idea to label food. Contains Nuts or Dairy.
---
Deserts – Cupcakes – Cake Pops – Brownie Bites – Cookies – Candy – Hersey Kisses – Chocolate Fountain
---
Drinks
Beer – Coors Light – Miller Lite – Bud Light – Corona – Blue Moon – Samuel Adams – IPA – EPA – Double IPA
Selzers – White Claw – Truly – Bud Light Seltzer
Mixers and  Non Alcoholic Drinks – Coke – Sprite – Diet Coke – Diet Pepsi – Club Soda – Tonic – Ginger Ale – Orange Juice – Cranberry Juice – Grapefruit Juice – Pineapple Juice – Lemonade – Red Bull – Mixed flavors Lacroix – Homemade Punch – Bottles of Water
Liquor – Tito's – Absolut – Captain Morgan – Crown Royal – Amaretto – Baileys – Kahlua – Fireball – Patron
Garnishes – Lemon – Lime – Oranges
Basic Bloody Mary Bar – Ice, Bloody Mary Mix, Vodka, Celery Salt, Hot Sauce, Olives, Spicy Candied Bacon.
Signature Cocktail – Boozy Root Beer Float – Spiked Chocolate Milkshakes – Apple Pie
Premixed Shots – Purple Hooters – Jello Shots – Pudding Shots – Fireball Jello Shots
---
Make Sure You Don't Forget The Dogs – Put out a bowl of water for the dogs and maybe a game day snack
---
Step 6 – Food Prep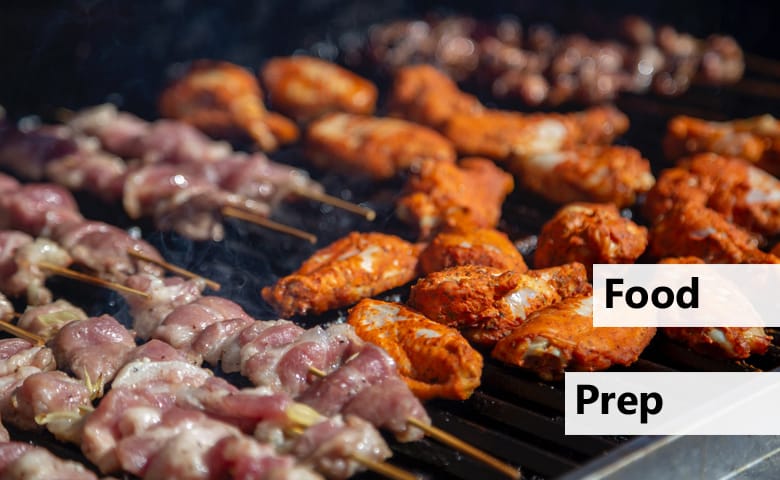 Figure out which food you can cook the night before. Or what foods need to marinate overnight. Food storage will be tough. Your fridge will be full. Put all drinks in coolers not the fridge. You can also put Vegetables and some dips in coolers with ice overnight. Do your shopping the week before the party – not the night before. Make Sure You Label Your Coolers
---
Step 7 – Games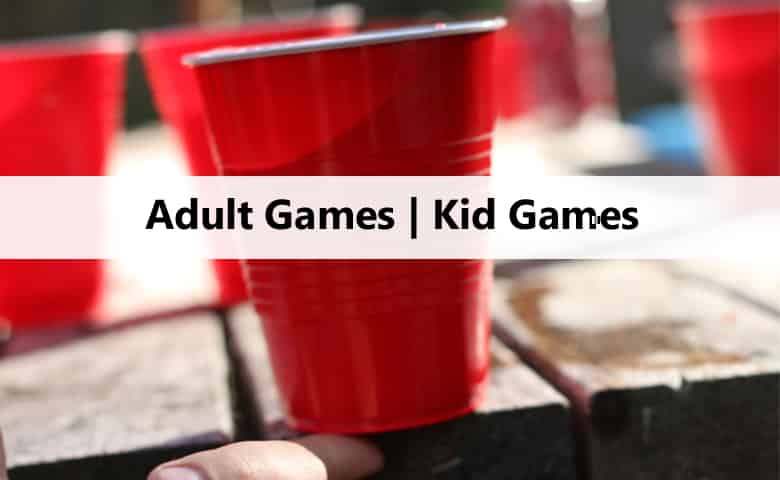 Backyard games help people move around and mingle. It helps new people get to know other people at the party. You do not need to pack up everything in the truck and bring it to the tailgate lot. You can setup the night or week before in your own backyard.
Non-Drinking Games
Friendly Betting
Team Spirit Contest – You can have the kids vote.
Drinking Games
---
Step 8 – Decorations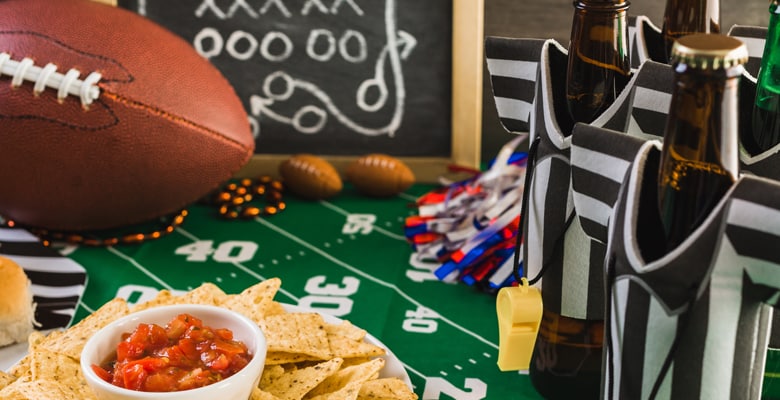 Decorate with your teams colors.  Put your team colors everywhere. You can keep it simple or go over the top. You can find some NFL Party Supplies Here  – DIY – Football Table Cover – You get to use felt and white duct tape – Click Here for Instructions
---
Step 9 – Game Day
Figure out the Time and what station the game is on.
People will either sit, stand or just walk around. 
Have extra chairs handy.
Add extra speakers – it is hard to hear when you have a large group.
Some people don't like large crowds. Have the big game on the radio in the garage.
---
Step 10 – Game Day Music
Create or find a football party song list. This can be played Before the Game, at Halftime and After the game.
Thunderstruck-AC/DC
Guns N' Roses – Welcome To The Jungle
Kendrick Lamar Humble
Metallica – Enter Sandman
T.I. – Bring Em Out
Lil Wayne – Right Above It
Nelly – Here Comes The Boom
P.O.D. – Boom
House of Pain – Jump Around
DJ Snake, Lil Jon – Turn Down for What
---
Step 11 – Vegetarian Option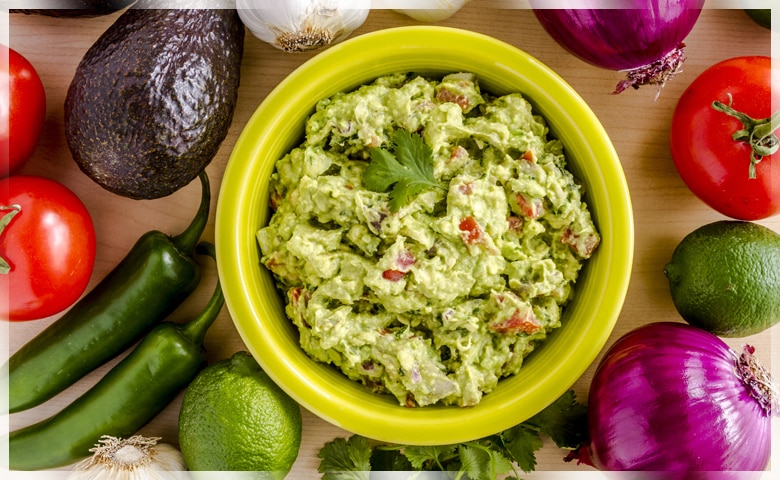 Having a large variety of food will help please everyone. Because of food allergies and dietary restrictions. Not everyone can enjoy a Bacon Double Cheese Burger with Beer Cheese Sauce on it.
Optional Tailgate Party Food to Add to Your Tailgating Menus
Veggie Burger – Beyond Meat | Boca | Lightlife
Fake Brats – Hotdogs – Chicken – Field Roast | Gardein
Vegan Queso (no dairy)
Buffalo Cauliflower Bits
Salsa, Guacamole, Hummus
Vegan Chili
---
Step 12 – Clean-Up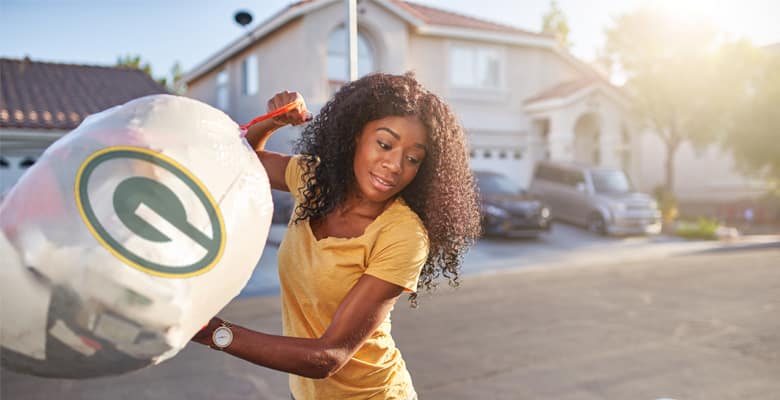 Cleanup is a group activity. Don't tell people not to help. Give them the right tools to get it done. Have multiple garbage cans and Recycling cans around the house, backyard or garage. Have extra garbage bags handy so people can empty the full ones. Place extra paper towel rolls around to help people quickly clean up spills. You do not want a mess the next day. People will help you Clean Up – Just let them Help
Buy Items that you can recycle or that are compostable.
Make sure you have a place for people to smoke. Put together a small container with some sand in it for the cigarette butts.
---
Football Party Must Haves
Cooler Light – This is a must for night games – Check this one out on Amazon.
Food Storage Containers. Use them for food prep and left overs. 36 pack 3 sizes
Red Solo Cup Shot Glasses – 2 oz 200 count on Amazon
---
Wish List – Things I want for Future Tailgate Parties
Outdoor TV
Outdoor Speakers
Fun Neighbors
Super Bowl Winning Team
---
Tailgate Party Ideas
Can Koozie and Bottle Koozies – You can order blank koozies in your teams colors. Football fans are going to forget to bring theirs. You can put your name or nickname on the koozies with a sharpie marker. Order your blank Koozies here – Less than $1 each
---
Football Party Checklist
Food
Drinks
Tables
Chairs
Lots of Ice
Advil and Tums
Mints or Gum
Chocolate (Any Kind)
Serving bowls
Serving Spoons
Napkins
Bottle Opener
Wine Bottle Opener
Garbage Cans
Garbage Bags
Paper Towels
Wet Wipes
Toothpicks
Plastic tablecloths
Sharpies to Label Cups and Water Bottles
If you are grilling – Buy Grill Tools
---
Related Questions
What should I Wear to a Tailgate Party?
You should wear your Team Colors to a tailgate party or other football parties. You can buy NFL team clothes. They have a large selection Here  If you don't want to spend the money just buy a shirt that has the colors of the team you are going to be cheering for.
What time should I show up to a tailgate party?
Ask the host – they might have some pregame activities planned that you don't want to miss.
Otherwise – 30 min to an hour before the start of the game.
What Should I bring to a tailgate party?
You should bring Food – What ever you are good at making – bring that.
If you drink a special beer or wine – bring that.
---
Read More
---
Conclusion
Show your team spirit – Pour a Drink for yourself and have a good time.
Host an Incredible Tailgate Party at Home 2021 (Helpful Guide)